The Sage Force is a Force of Nature.
In May 2020, the Sage Force was unleashed when Iris West-Allen reactivated the Speed Force.[1]
Later, Sage Force attacked the Speed Force along with the Still and Strength Force.[2]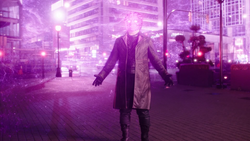 Empathy: Sage Force users are able to make people feel fear easily using electro-chemical isotopes.[2]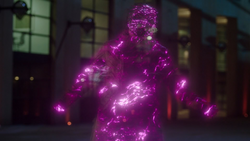 Courage: As Sage Force users uses fear to suppress people's courage, when people have a boost of courage, such as Horton's amplified empathy on The Flash, Sage Force users are unable to control his powers well and disappears.[2]
Despite being Red during its creation, the Sage Force was presented as purple lightning when emitted from Psych's body.